---
Latest News
---
Buy
You can buy Scrap Galaxy on the following sites. If you find it on any other site be careful, you might get an older version, stolen CD-key or a virus.

---
"Explosive, chaotic, and fun. Scrap Galaxy is an arcade-style shooter optimised for local-multiplayer play which revolves around a simple mechanic — modular spaceships."

Big Boss Battle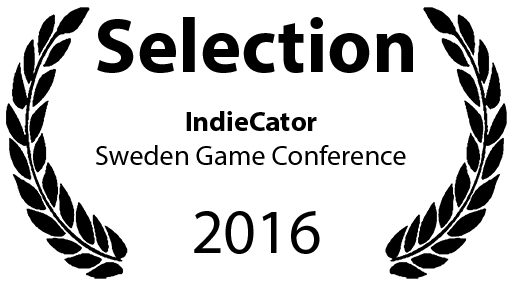 "Scrap Galaxy is a robust title that is a fantastic addition to anyone's collection of local co-op games. With engaging gameplay and modes it is sure to keep you and your friends entertained for hours making it definitely worth picking up."

Gamegrin
---
Team
Jesper Tingvall
Programming and Game Design
Jesper Tingvall is the developer behind Scrap Galaxy. He is from Sweden enjoys participating in game jams.
Markku Kankaanniemi
2D Art
Markku Kankaanniemi is a student from Finland.
Linus Asplund
2D Art
Linus 'Traggey' Asplund is a a freelancing 3D generalist from sweden. Has a passion for horror gaming and has been involved with Amnesia: A machina for pigs aswell as Frictionals latest title SOMA.
Rasmus Jensen
Marketing
Rasmus is the founder of Spearhead Nordic, a Danish company who works to grant Nordic developers a bigger international reach and audience.
Spearhead Nordic offer extensive marketing and promotion services, allowing developers to focus on what they do best.
Connor O.R.T. Linning
Music
Connor O.R.T. Linning is a Canadian musician, soundtrack composer, game developer and software engineer. He has over a decade of experience in writing and releasing music as well as playing live shows, spanning genres from heavy metal, jazz, horror soundtracks, and dance music.
Frej Rokka
Character Art
Frej Rokka is an awesome artist from Sweden.
Blank
Character Art
Artist whose main interests include animation and character design.